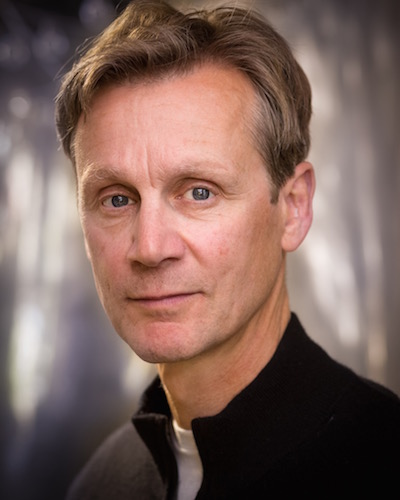 Simon has recently filmed an episode of the upcoming drama series LIAR, directed by James Strong (Broadchurch) for ITV and an episode of Doctors for the BBC. Other TV includes, two episodes of the crime mystery NEW BLOOD written by Anthony Horowitz (Foyle's War, Collision, Poirot) for the BBC, COLD FEET for ITV directed by Terry McDonough (Breaking Bad, Wire In The Blood) and the royal series THE CROWN, directed by Julian Jarrold (Becoming Jane, Kinky Boots) for Netflix. Previous TV credits include The medical drama series CRITICAL for SKY, directed by Michael Keillor (Line of Duty, Strike Back) DOWNTON ABBEY (CHRISTMAS SPECIAL 2015) For BBC: The romantic comedy series MATERIAL GIRL and TORCHWOOD
Feature films include: CHILDREN OF MEN, directed by Alfonso Cuaron (Harry Potter And the Prisoner Of Azkaban, and the Oscar winning Gravity). UNITED 93, (nominated for two Oscars) directed by Paul Greengrass. OMEGA DOOM (Rutger Hauer) directed by Albert Puyn.
His theatre credits include: FLOWERS IN HER HAIR, Arcola Theatre. For Salisbury Playhouse: THE BANISHED CAVALIERS (lead) and THE ROVER. COMEDY OF ERRORS, Nottingham Playhouse.
Simon is an excellent Golfer and Cricketer (ex professional) and speaks ancient Greek, French and Latin
Simon is also a VO artist. He has narrated documentaries for BBC, (Natural World, Planet Earth) and for Shell Oil as well as numerous commercials. He is an excellent sight reader.
To request a CV please email info@harveystein.co.uk